from Ray Laura Kelly & Brett
Ray & Laura are starting to talk about the empty nest syndrome. Not already… it hasn't been 20 years! The college acceptances are rolling in for Brett, he is going off somewhere to college. Child #2 off to college… what are the parents to do? Remember that piece of land that we bought 20 years ago it may end up with a house built on it. Ray is anxiously awaiting the County's approval of a building permit. That should take up all that time he use to spend on the soccer field and at boy scouts. Other than that the beat goes on… same jobs… same drill each day.
Kelly… it's hard to keep up with her! She has been away from school summer and fall quarters participating in Cisco Systems internship program in the Silacon Valley.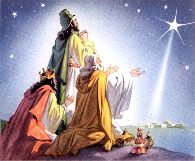 It has been a great opportunity for her to work in her field of study and live in a different city. In addition to working as a test engineer she has been able to explore the area (San Francisco, Yosemite, Santa Cruz and San Jose. In the evenings she worked on building her robot for the upcoming competition, joined a local swing dance club and planned her next weekend trip. This last weekend she got moved back to the house she rented in April with two other electrical engineering students. Now its back to school to finish her electrical engineering degree. She has 4 more quarters of course work to graduate. She has had 3 interviews for summer internships. Duke Energy has offered her a position and GE has asked her back for a second interview. So she could end up in North Carolina or who knows where!
Brett the mighty high school senior… seems to be walking on water! With a job, a girlfriend and a car how could he not. He was hired last spring to participate in the student internship program at Northrop Grumman, Space Technology Division. He worked full time all summer and works 12 hours a week through the work experience class at school. He has 6th period off from school and with such classes as Tech Support 3/4 and Photoshop it's not too taxing. Dad loves the new girlfriend; she wants to be a doctor and getting good (excellent) grades as you know is part of that… haven't had to mention once this
school year about doing homework. For the first time ever the report cards are left on the counter! So far he has 4 acceptances to college he applied to so… who knows where he will end up in the fall.
In leiu of a family vacation this year we sent both the kids to work!. Dad spent the better part of two weeks in Minnesota visiting family and friends and Mom went to New Mexico, Tahoe, Anaheim, San Francisco and Milwaukee on business.  I managed to combine two of my business trips with visiting Kelly, one in San Francisco and the other one in Yosmite. Brett and Dad went on a few boy scout trips, Mammoth, to snowboard of course, a winter backpacking trip and the annual beach campout. We got out to the desert several times to ride our bikes including 4 days out of the 10 days Kelly was home for Thanksgiving. Brett managed to fit in two other trips to snowboard at the local mountains.
The last but not least family member… Miss Carmen is doing just fine. She sleeps most of the day, chases lizards
in the sunlight and tears around the house at night.
The Holidays will be our traditional at home Christmas and riding our dirt bikes in the desert for New Years. From our house to yours have a wonderful holiday season!
The Seilers